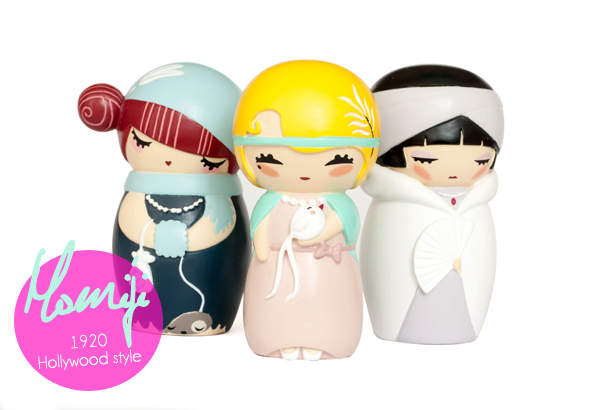 Als je bij de aanblik van bovenstaande poppetjes geen omhoogtrekkende mondhoeken krijgt, weet ik het ook niet meer. Het zijn drie nieuwe dolls uit de gloednieuwe collectie van Momiji. Ik stel aan u voor (van links naar rechts): Billie D., Anny O. en Louise B. De één nog stijlvoller gekleed dan de ander. Ontwerpster Katia de Conti, die speciaal voor de samenwerking werd ingeroepen, liet zich voor haar ontwerpen inspireren door de jaren '20 en is naar eigen zeggen gek op alles rondom dat tijdperk: "The patterns, graphics and colours, the length of skirts, the shapes of the shoes and the accessories!"
Kers op de cupcake zijn de witte pompoms (pompoms!) bovenop de doosjes waarin de girls worden verpakt.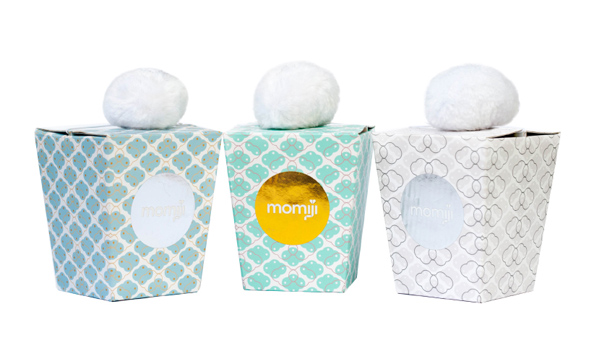 De message dolls zijn alvast te bestellen via lovemomiji.com!